hinder / further
by Blaine O'Donnell and Andreas Kindler von Knobloch
The Complex
21-25 Arran Street East, Dublin 7
Exhibition Run: 16 - 29 July
Preview 15 July 18:00 - 20.00
Isabella Oberlander movement response 6:30pm Friday 15th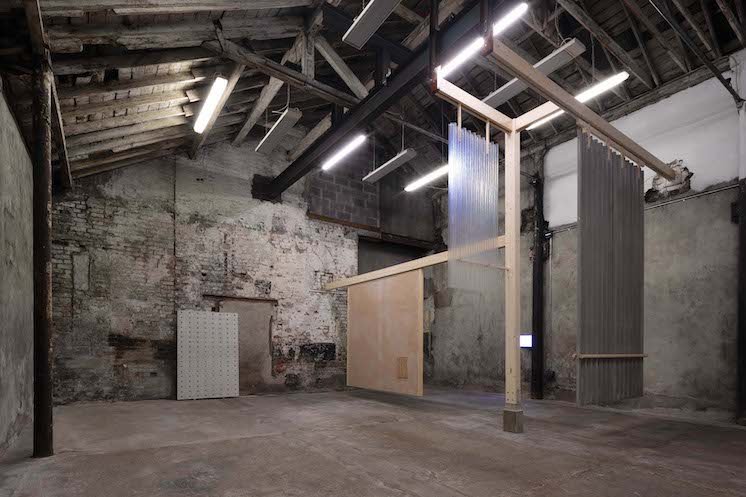 The Complex presented hinder / further, an exhibition of new works by Blaine O'Donnell and Andreas Kindler von Knobloch. This exhibition was the fourth in The Complex's 2022 visual arts programme, for which the commissioned artists were invited to consider the gallery's architecture and context when creating new works.
The Complex building displays the abundant material traces of its diverse historical uses, from possible synagogue to fruit-ripening warehouse. The gallery space itself has been added to and subtracted from in various ways throughout its existence, leaving scars and residues within the brick walls from unknown periods.
This rich architectural fabric has acted as a starting point for a conversation between the artists' practices, bringing together their shared interests in the embodied experience of the built environment. The gallery architecture provides both a framework and foil for large scale sculptural objects and architectural amendments that treat the gallery space as site, exploring the potential of sculptural engagement with architecture to influence and question material and social relations.
A response series has been developed to coincide with the exhibition featuring a public engagement workshop by Clare Breen and a choreographed dance piece by Irish Modern Dance Theatre, performed to a public audience.