Duality of Change
2011 NCAD Degree Show.
10th of June
Sculpture Department
National College of Art and Design
100 Thomas St
Dublin 8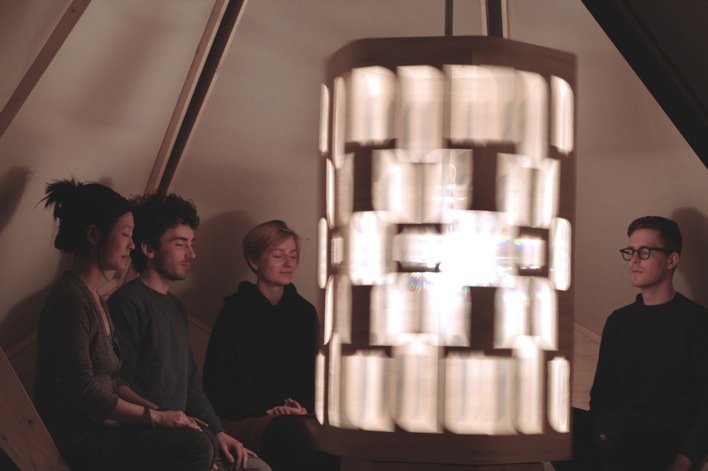 Carturn Viedo Preview for full video please send request to andreaskvk@gmail.com
Andreas' practice is focused on ideas of collectivity and participation through the creation of rituals and installations, often referencing mini-Utopias and architectural spaces for wellbeing. Past projects have facilitated people to work together with the collective goal of transforming their environments. These projects are communally authored and create platforms that can then be taken on by different people such as Food not Bombs, OPW and Exchange Dublin.
This collective practice is balanced with personal work. Through creating spaces and structures that encourage internal observation, an emphasis is placed on the importance of personal transformation to achieve external change.
This most recent work comes out of an interest to find a balance between the desire for social/political change and personal transformation by combining a radical collective action and a vessel that invites internal observation.